Reservation
For More Information
Phones
+91 7775911855, +91 9868165886
Email us
Extended stay facility available. Please contact reservations for more details.
Check our online reviews -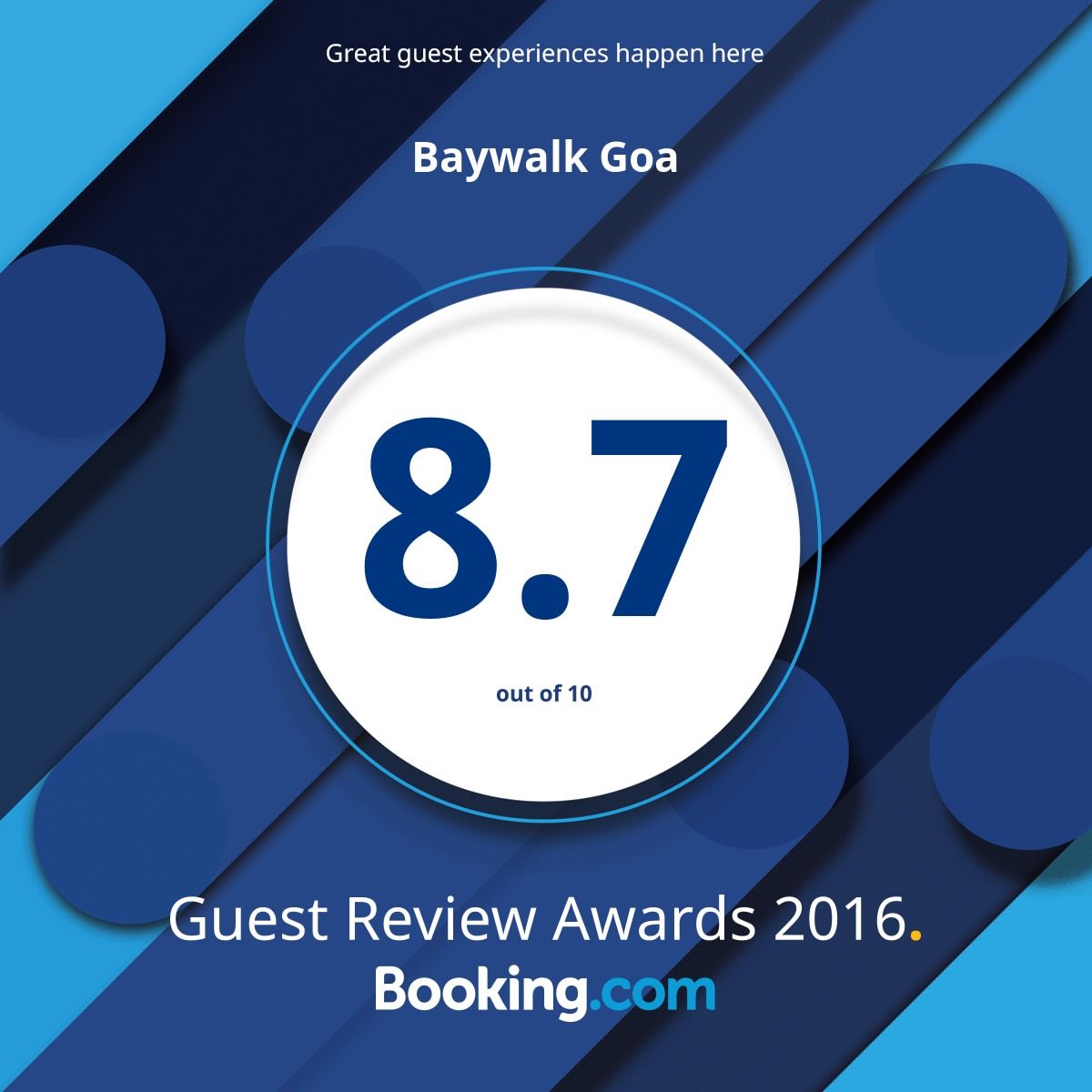 Terms & Condition
The terms and conditions set out below ("Conditions") apply to your use of this web site and related web sites ("Site"), including the use of the information services offered on the Site. In accessing and using the Site, you agree to be bound by these Conditions so please carefully read this section before proceeding. If you do not accept these Conditions, you must refrain from using the Site. These Conditions must be read in conjunction with any other applicable terms and conditions governing the use of the Site.
Conditions
The information, text, graphics, images, sounds, links and all other information and software published or otherwise contained in the Site ("Information") are either owned exclusively by Baywalk Goa or licensed by Baywalk Goa and except as specifically provided in these Conditions may not be copied, distributed, displayed, reproduced or transmitted, in any form or by any means whether electronic, mechanical, photocopying, recording, or otherwise, without the prior written approval of Baywalk Goa. Without limitation you may not, without such approval from Baywalk Goa, create derivative works from any part of the Site or commercialize any Information, products or services obtained from any part of the Site. Information procured from a third party may be the subject of copyright owned by that third party.